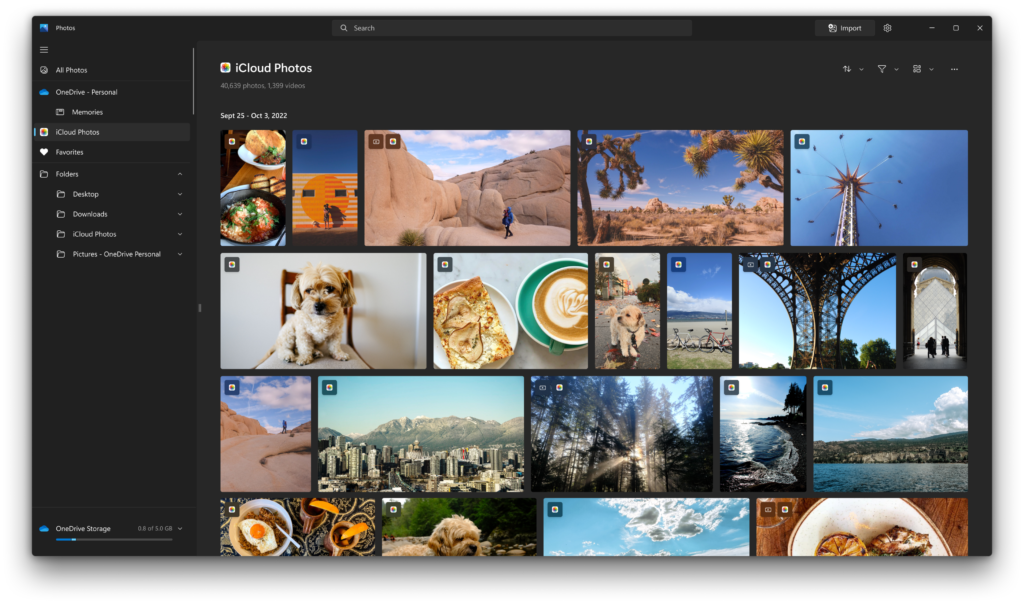 Windows 11's Photos app officially integrates with iCloud Photo
Microsoft announced on November 10 that a new version of the Photos app for Windows 11 is being pushed out to support viewing photos in iCloud Photo. In addition to updating the Photos app through the Microsoft Store, users will need to install the Windows version of iCloud and select specific photos or libraries to sync to the Windows Photos app once logged in. In addition, the Windows Photos app will also support a gallery view to view photos located in iCloud.

Nintendo announces joint venture with DeNA to form Nintendo System
Nintendo announced on November 8 that it will form a joint venture with DeNA: Nintendo System. The new company will be responsible for developing and creating value-added services, co-developing mobile games and developing Nintendo's ecosystem outside of its own platform, and is expected to begin operations in April 2023. Since 2015, DeNA and Nintendo have co-developed a number of mobile games based on Nintendo IP, including Miitomo, Super Mario Run, Fire Emblem Heroes, Animal Crossing: Pocket Camp, Mario Kart Tour and Pokémon Masters.
Plugable Announces New Docking Station
On November 10, docking station manufacturer Plugable announced the Quad HDMI adapter, which allows users to connect up to four 1920*1080 60Hz displays to the M1 Mac. The docking station also does not support playback of HDCP-protected content on monitors connected to it. As for the price, the Quad HDMI adapter is expected to be priced at $119.
Github Universe 2022 Officially Held
GitHub officially held Github Universe 2022 on November 10, a two-day event where Github reviewed its progress over the past few years and looked ahead to the future, including features such as GitHub Copilot, which automatically suggests code based on AI, Codespaces, which builds the environment you need to code with one click, and security enhancements. and security enhancements. Also at the event, Github announced two variable-weight English fonts, Mona Sans and Hubot Sans, as well as voice programming based on GitHub Copilot.
According to a WSJ report on Nov. 9, Cryptocurrency may abandon its acquisition of FTX, the world's largest cryptocurrency exchange, and FTX, a digital asset spot and derivatives trading platform, after a review of FTX's structure and books revealed significant financial problems, according to sources.
According to Twitter user MEGAsizeGPU, Nvidia may launch GeForce RTX 4070 Ti graphics card on January 5, 2023. And at the same time shared a screenshot of the alleged features of the GeForce RTX 4070 Ti, but the screenshot does not confirm the corresponding specifications of the card. And according to the previous kopite7kimi, NVIDIA is likely to rename the previously cancelled GeForce RTX 4080 12GB graphics card to GeForce RTX 4070 Ti launch.